Austria Theater Reviews
View the latest BroadwayWorld reviews of live + streaming theatre in Austria.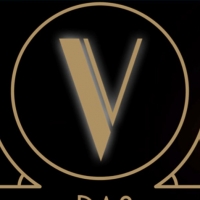 BWW Review: VINDOBONA OPENING GALA at Das Vindobona
by Martin Ganeider - October 30, 2020
A splendid Gala in uncertain times like these, a rare gift. Wolfgang Ebner, the new owner of the culinary Variety Theater and Event Location, formally known as DAS VINDOBONA! The house in Vienna´s 20th District has been a part of Austria's entertainment and cabaret scene since the early '90s. From 2...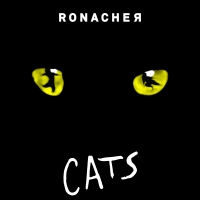 BWW Review: CATS at RONACHER THEATRE
by Martin Ganeider - September 25, 2020
It's been a while since the Ronacher Theatre in Vienna invited us to the Jellicle Ball. Six months, two weeks, and one day later, after the whole country went into a never before seen Lockdown. CATS is back, the theatre is back, a glimpse of light in these dark and unpredictable times. ...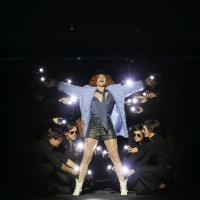 BWW Review: SWEET CHARITY at Vienna Volksoper
by Martin Ganeider - September 14, 2020
Of course, it's different but let's hope for the best, it will stay with us from now on. Things have changed, getting into the theater and into your seat might be different but hey, you still get the chance to enjoy live theatre and that's rare these days. Chapeau to the Vienna Volksoper and their t...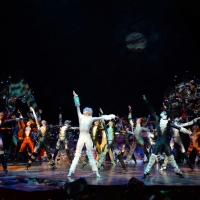 BWW Review: CATS at Ronacher Theater
by Martin Ganeider - July 06, 2020
...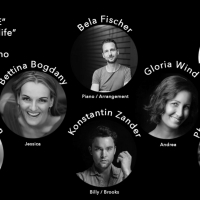 BWW Review: MUSICAL QUARANTINE DIARIES at AUSTRIA
by Martin Ganeider - June 03, 2020
Dear diary, here is another one for us. The likes of Bettina Bogdany (Jessica), Gloria Wind (Andrea), Gernot Romic (Gavin), and Konstantin Zander (Billy & Brooks), together with Philipp Bindreiter (Drums), Bela Fischer (Piano & Arrangement) and Walter Walterson (Bass) got something for our ears. The...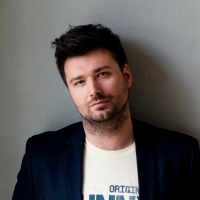 BWW Review: RORY SIX LIVING ROOM CONCERT SERIES at THEATERCOUCH
by Martin Ganeider - March 24, 2020
The Belgian Musical Artist and Composer Rory Six, currently Old Deuteronomy in CATS/Vienna is bringing a glimpse of hope into these challenging times. Every day from now on until Easter Monday, Six is giving a Living room concert at 3:30 p.m. (CET) on the THEATERCOUCH Facebook page. Tune in for some...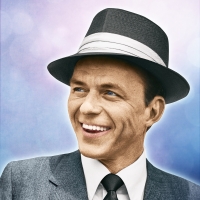 BWW Review: THAT'S LIFE at Stadthalle Wien
by Martin Ganeider - March 01, 2020
...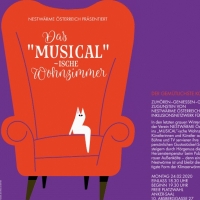 BWW Review: DAS MUSICAL-ISCHE WOHNZIMMER at Ankersaal Vienna
by Martin Ganeider - February 27, 2020
Barbara Obermeier (Jellylorum/US Grizabella) and Stefan Konrad (Chairman of Nestwärme Austria) came up with the idea about doing a charity concert as a kickstart for NESTWÄRME in Austria after they ran into each other on the street. As Mondays are OFF-Days for Musical Actors in Vienna, there might b...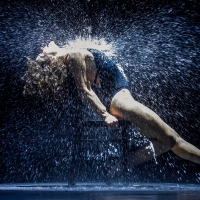 BWW Review: FLASHDANCE at Stadthalle Wien
by Martin Ganeider - February 10, 2020
First, when there's nothing........just take a famous movie and adapt it for the stage, voilá, you got a musical....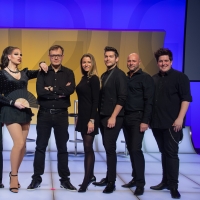 BWW Review: MUSICAL UNPLUGGED at Studio 44
by Martin Ganeider - January 17, 2020
MUSICAL UNPLUGGED, by now an institution in Austria's entertainment sector, invited into the Studio 44, near the beautiful Baroque Palace Belvedere in the heart of Vienna. Only once or twice a year, Florian Schützenhofer, the founder of MU gathers together some great voices for a unique concert expe...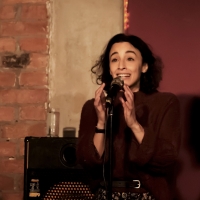 BWW Review: ABLA AND FRIENDS at Local Bar Vienna
by Martin Ganeider - December 19, 2019
Mondays are made for Musicals. There might be no better way to start the week than with a lovely concert on a cold December night. Imagine a bunch of talented Artists, gathered together for a very intimate concert, like the ones at Feinstein's/54 Below. The only difference is, you can't buy any tick...