Disney's Beauty And The Beast Jr at Ritz
Dates

12/23/2019 - 12/23/2020

Theatre


Gadsden,AL 35901




The Award-winning animated film and stage play comes to life in this romantic and beloved take on the classic fairytale.

News About Disney's Beauty And The Beast Jr at Ritz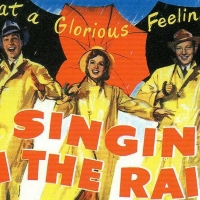 BWW Exclusive: The 101 Greatest MOVIE MUSICALS of All Time
March 30, 2020
BWW Reviewer Peter Nason chooses the best film musicals since the sound era began; see if your favorites made the list!
Meet the Cast of THE ROSE TATTOO- Now in Previews!
September 19, 2019
This is one Tennessee Williams woman you won't soon forget. Marisa Tomei plays Serafina, a widow who rekindles her desire for love, lust and life in the arms of a fiery suitor. Get to know the cast below as they begin Broadway performances!