Alice in the Pandemic: A Digital Opera at White Snake Projects
Dates

10/23/2020 - 10/27/2020

Theatre


White Snake Projects 280 Lee St. Brookline, MA 02445
Boston,MA
Twitter Facebook Instagram



Three LIVE performances only on October 23, 25, and 27! Dont miss this deep dive down the rabbit hole into the elasticity of time, the unmooring of life, the heroism of doing ones job, and the reconciliation of mother and daughter. With a libretto by Cerise Lim Jacobs and music by Jorge Sosa, the live production uses new technology that makes it possible for remote singers to perform together in real-time as their 3D avatars interact in gorgeous CGI environments. Get your tickets and learn more at https://www.whitesnakeprojects.org/productions/alice-in-the-pandemic-a-virtual-opera-fall-2020/

News About Alice in the Pandemic: A Digital Opera at White Snake Projects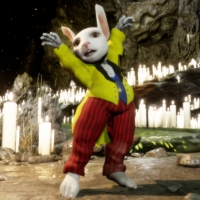 BWW Review: ALICE IN THE PANDEMIC at White Snake Projects
October 25, 2020
When performance spaces were shuttered, many companies shuttered their imaginations in solidarity with the rows of seats, choosing to hibernate until they could return to live, in-person events and allowing both to collect dust in the meantime.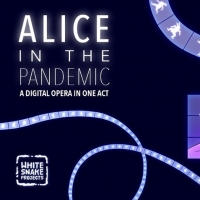 White Snake Projects to Premiere ALICE IN THE PANDEMIC
October 13, 2020
On October 23-27, activist opera company White Snake Projects presents the world premiere of Alice in the Pandemic, a new virtual opera composed by Jorge Sosa.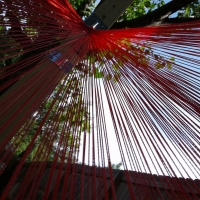 Innovations in Socially Distant Performance Presents A FARM FOR MEME Site-specific Theatre Within A Virtual Platform
July 22, 2020
a farm for meme is a story about a 14-acre farm in the middle of South Central Los Angeles, built in a vacant lot after the 1992 LA rebellion-written by Virginia Grise in the middle of today's rebellion, directed virtually by Elena Araoz during a global pandemic.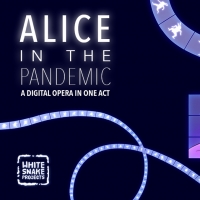 Cerise Jacobs Pivots To Virtual Opera ALICE IN THE PANDEMIC
June 23, 2020
As COVID-19 plays havoc with arts programming around the globe, creator and librettist Cerise Jacobs and her activist opera company, White Snake Projects, are once again pointing the way ahead, with a nimble pivot to sidestep the uncertainty surrounding fall programming.