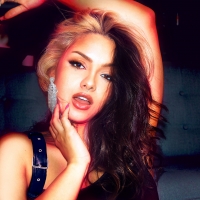 Bellsavvy Releases Single 'In My Zone'
November 27, 2020

 Bellsavvy has released the new single 'In My Zone'. "In My Zone" oozes Latin fire and energy. With sassy, fun vocals the song is infused with uplifting, catchy spanish influence and fire, dance-worth...
---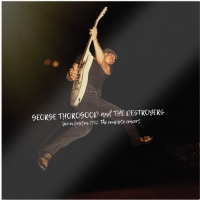 New Release Date Announced For George Thorogood And The Destroyers' Concert Album
November 25, 2020

Due to production delays currently affecting the music industry, Craft Recordings announces the new comprehensive reissue of George Thorogood and The Destroyers' Live in Boston, 1982 will now be avail...
---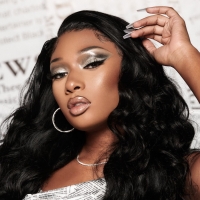 Megan Thee Stallion Receives 4 GRAMMY Nominations
November 24, 2020

In the wake of releasing her critically acclaimed debut album, Good News, Megan Thee Stallion has received 4 GRAMMY nominations: Best New Artist, Record of the Year ('Savage Remix'), Best Rap Performa...
---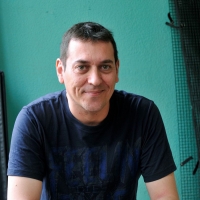 VIS AND MORENA FILMS JOIN FORCES FOR 'LAS KELLYS'
November 24, 2020

​​​​​​​Madrid, November 24, 2020 - ViacomCBS International Studios (VIS) and production company Morena Films today announced a co-development deal for dramedy TV series The Kellys.
---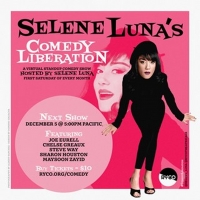 Selene Luna Launches Virtual Comedy Show Spotlighting Comics with Disabilities Titled COMEDY LIBERATION
November 23, 2020

Selene Luna's COMEDY LIBERATION is a virtual standup comedy show shining a spotlight on sharp-witted outspoken, bracingly hilarious comics. A one-of-a-kind evening of uncensored comedy featuring comic...
---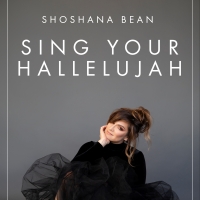 Gavin Creel, Jeremy Jordan & More Will Join Shoshana Bean for SING YOUR HALLELUJAH Concert
November 23, 2020

In 2018 and 2019, Broadway star and Billboard #1 recording artist Shoshana Bean began a holiday tradition with her acclaimed, sold out shows at the world-famous Apollo Theater in New York City. Now re...
---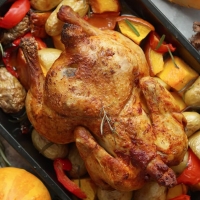 MTV Greenlights DELICIOUSNESS Hosted by Tiffani Thiessen
November 23, 2020

MTV today announced a new spin-off of Ridiculousness, with an all-new food themed, Deliciousness hosted by cookbook author of 'Pull Up a Chair' and host of Dinner at Tiffani's Tiffani Thiessen (Netfli...
---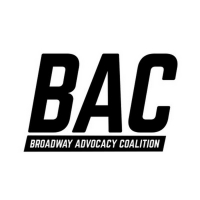 Inaugural Class of Fellows Announced for Broadway Advocacy Coalition's Artivism Fellowship
November 23, 2020

The Broadway Advocacy Coalition has announced the inaugural class of fellows selected to participate in the BAC Artivism Fellowship, created to support artist-activists using their tools to have an im...
---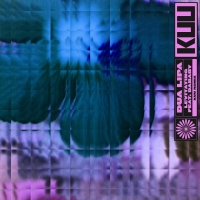 KUU Remixes Dua Lipa Smash 'Levitating'
November 20, 2020

Exciting new dance music outfit KUU have remixed the Dua Lipa hit 'Levitating', featuring US rapper DaBaby, out today via Warner Records / Higher Ground. 
---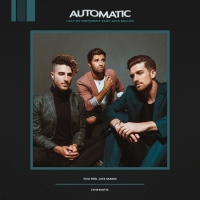 Jake Miller & Fly By Midnight Unveil 'Automatic'
November 20, 2020

Jake Miller and Fly By Midnight have teamed up on a breathtaking new single 'Automatic', out now via Snafu Records. 
---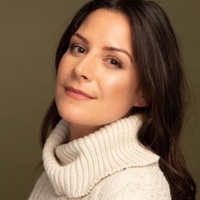 KPFK's Arts In Review Spotlights Ammunition Theatre's Fairy Tale THEATRE 18 & OVER
November 19, 2020

KPFK Radio's Arts in Review, Los Angeles's longest-running radio showcase on live theater and cabaret, airs Fridays (2-2:30pm) on KPFK 90.7FM. On Nov 20. Arts in Review showcases Ammunition Theatre Co...
---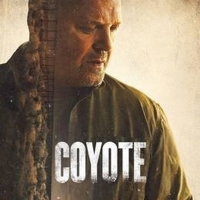 COYOTE to Debut Exclusively on CBS All Access on Jan. 7
November 19, 2020

CBS All Access, ViacomCBS' digital subscription video on-demand and live streaming service, today released the official trailer for the series, and announced all six episodes of the scripted drama ser...
---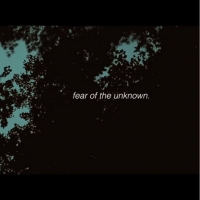 VIDEO: Mayday Parade Releases Ominous New Music Video for 'I Can Only Hope'
by Stage Tube - November 19, 2020

Mayday Parade have released the music video for "I Can Only Hope," which marks the third and final video release alongside their Out of Here EP.
---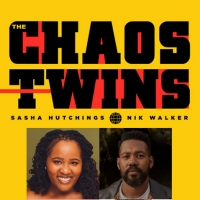 VIDEO: THE CHAOS TWINS Are Joined by FREESTYLE LOVE SUPREME
by The Chaos Twins - November 18, 2020

Tune in today, November 18 (4pm ET) to watch the next episode right here at BroadwayWorld. This week's special guests are Tarik Davis, Aneesa Folds, Chris Sullivan, and Anthony Veneziale of Freestyle ...
---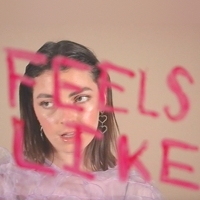 VIDEO: Anna Shoemaker Releases 'Feels Like' Single & Video
by Stage Tube - November 18, 2020

Alt-pop outlier Anna Shoemaker details the ins and outs of falling in love in her euphoric new single "Feels Like," out today via BMG.
---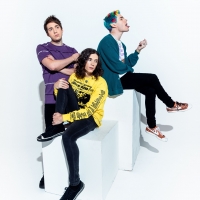 VIDEO: Waterparks Release New Video for 'Lowkey As Hell'
by Stage Tube - November 18, 2020

Today, pop rock trio Waterparks released the music video for 'Lowkey As Hell.' Directed by the band's frontman Awsten Knight, the video is imaginative and surrealist with comic book-like stylings and ...
---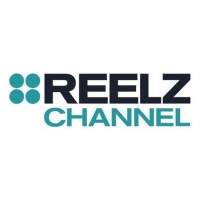 REELZ Will Premiere a Series of New Music Documentaries
November 18, 2020

REELZ today announced its December 2020 premieres with a music themed lineup of new specials, new episodes of returning original series and the REELZ premieres of music documentaries Queen and Adam La...
---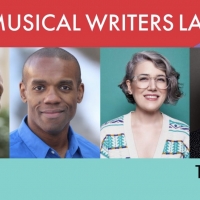 Four Writers Join Theatre Now's Musical Writers Lab
November 16, 2020

Theatre Now New York, a non-profit artists service organization and theatre company dedicated to supporting musical theatre writers, has added four writers to their Musical Writers Lab.
---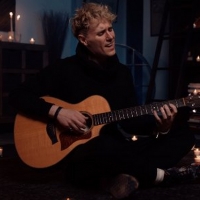 Static Cycle Shares 'Stay,' Most Deeply Personal Song To Date - Out Now
November 13, 2020

 Alaskan-raised and Nashville-based rock outfit Static Cycle have released their latest single "Stay" today, a deep and raw song very personal to front man Jared Navarre. "Stay" was written for Ian, t...
---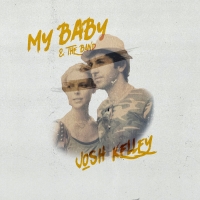 Josh Kelley Releases New Full-Length Album 'My Baby & The Band'
November 13, 2020

If there is one piece of his life that singer-songwriter Josh Kelley is more than comfortable displaying, it's how he feels about his family.
---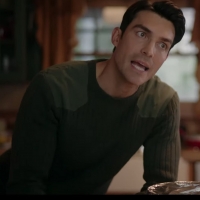 VIDEO: Watch the Official Trailer for DASHING IN DECEMBER
by Stage Tube - November 13, 2020

Paramount Network today announced Dashing in December, an LGBTQ+ holiday film produced by MTV Studios under its new original movies' division. Starring Juan Pablo Di Pace, Peter Porte and Golden Globe...
---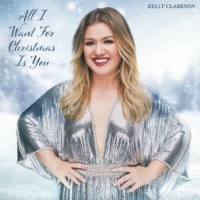 Kelly Clarkson Covers 'All I Want For Christmas is You'
November 13, 2020

GRAMMY-winning global superstar Kelly Clarkson has shared a stunning cover of the Vince Vance & the Valiants' classic "All I Want For Christmas Is You" – available now via Atlantic Records.
---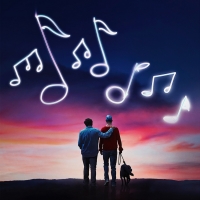 MUSIC GOT ME HERE, a Documentary About The Healing Power Of Music, to be Released in December
November 13, 2020

First Run Features will release Music Got me Here, the new documentary from Emmy and Peabody award-winning director Susan Koch. The film will be in a limited virtual theatrical release from
---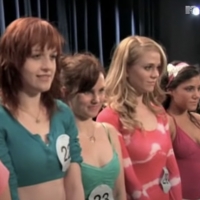 VIDEO: Watch a SEARCH FOR THE NEXT ELLE WOODS Reunion on Stars in the House
November 12, 2020

Stars in the House continues tonight (8pm) with a LEGALLY BLONDE: The Musical - The Search for Elle Woods with Autumn Hurlbert, Emma Zaks, Lena Hall (FKA Celina Carvajal), Natalie Lander and Lauren Za...
---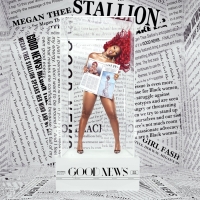 Megan Thee Stallion Announces Debut Album 'Good News' ​  
November 12, 2020

Megan Thee Stallion is here to brighten up news cycles for fans everywhere as she announces her highly anticipated debut album, Good News.
---