A Tale of Two at Hubbard Street Dance Chicago
Dates

10/24/2020 - 10/25/2020

Theatre


205 E Randolph Street
Chicago,IL 60601


Phone: 312-850-9744




Butler's 25-minute work, entitled "A Tale of Two," was filmed by Talia Koylass. It features music by composer Darryl Joseph, as well as songs by vocalists Shawnee Dez and Alencia Norris. The work is performed by the full HSDC company, featuring cameos from former HSDC dancer Jessica Tong, recently named HSDC's Associate Artistic Director, Jonathan Emanuell Alsberry, HSDC Artistic Liaison, as well as Butler. In addition to the presentation of the filmed piece, there will be a live, interactive conversation with Butler and other members of the creative team. The choreography, casting, rehearsals and filming all taking place during the pandemic required the dancers to perform outdoors at a distance from one another, or in groups of dancers who reside together, while wearing masks.



News About A Tale of Two at Hubbard Street Dance Chicago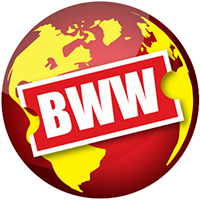 Hubbard Street Dance Chicago 43rd Season to Kick Off With New Piece by Rena Butler
October 15, 2020
Hubbard Street Dance Chicago's (HSDC) 2020/21 43rd season will begin Thursday, Oct. 22 a 6 p.m. with a virtual premiere presentation of new work from former Hubbard Street dancer and acclaimed choreographer Rena Butler.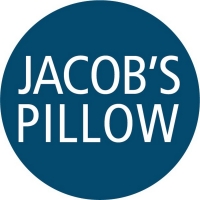 Jacob's Pillow Expands Virtual Programs and Welcomes Artists Back to Site for Fall Season
October 02, 2020
Jacob's Pillow has announced its fall season including commissions, community artist partnerships, and COVID-19-compliant Pillow Lab residencies. With the aim of continuing to support artists and bring powerful, relevant work to audiences while prioritizing health and safety, these virtual events take place from October through December.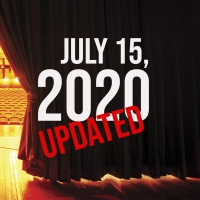 Virtual Theatre Today: Wednesday, July 15- with Chris Jackson, Freestyle Love Supreme, & More!
July 15, 2020
Today (July 15) in live streaming: Freestyle Love Supreme visits Backstage Live, Chris Jackson chats with The Chaos Twins, and so much more!

Chicago Tap Theatre Presents SAVING THE WORLD
May 10, 2019
Artistic Director Mark Yonally and Chicago Tap Theatre (CTT) are proud to present Saving The World, a science fiction tap dance story show set to all-original music composed and performed live by Diana Lawrence, directed by Raphael Schwartzman, written by Slam Poetry Creator Marc Kelly Smith and choreographed by Yonally, June 8 - June 30, at Stage 773, 1225 W. Belmont Ave.

Highlights from 2018 at the Auditorium Theatre
November 19, 2018
In the Auditorium Theatre's 129th year of existence, we honored the life and legacy of Dr. Martin Luther King, Jr. at the 13th annual Too Hot to Handel: The Jazz-Gospel Messiah; asked "What's This?" on Halloween with a special screening and the Midwest premiere of Disney in Concert's The Nightmare Before Christmas; and sang along to timeless classics like "December 1963 (Oh, What a Night)" and "Grease" with Frankie Valli & The Four Seasons. We reveled alongside the dancers from Alvin Ailey American Dance Theater; celebrated Ballet Nacional de Cuba's return to Chicago following a 15-year absence; highlighted top local dance companies, including Hubbard Street Dance Chicago and Giordano Dance Chicago; and got transported to Mexico with the colorful music and dance of Ballet Folklorico de Mexico de Amalia Hernandez. We also hosted the 14th  year of our Hearts to Art summer camp, a performing arts camp for young people who have experienced the death of a parent; welcomed over 5,000 students to our Student Matinees; and brought thousands of people from across the city to the theatre through our ADMIT ONE program.

Disney On Broadway Holds Open Call Auditions for FROZEN, ALADDIN, and More This Winter
October 31, 2018
Disney Theatrical Productions will hold open auditions for its current and future productions of the award-winning musicals Aladdin, Frozen and The Lion King in cities across North America this winter. Casting representatives from all three productions will hold open auditions for local performers in Chicago November 9-11, 2018 at Hubbard Street Dance Chicago; Honolulu January 19, 2019 (location TBA); and Los Angeles February 15-17, 2019 at Downtown Dance and Movement.

Oregon Ballet Theatre Presents NAPOLI
July 12, 2018
Oregon Ballet Theatre opens its season as the first U.S. company to build a production of - and stage - this fiery full-length work, originally created in 1842 for Denmark's Royal Ballet, popular for over 175 years of August Bournonville's Napoli.