Box & Cox at Pride Arts Center
Dates

10/22/2020 - 10/29/2020

Theatre


4139 N. Broadway
Chicago,
Facebook

Tickets Info

$15.00
Phone: 773-857-0222




A three-character one-act farce that premiered in London in 1847. BOX AND COX is a hilarious romance of real life in one act.

News About Box & Cox at Pride Arts Center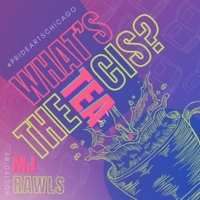 PrideArts Presents WHAT'S THE TEA, CIS? to Showcase Trans Pioneers and Local Trans Artists
October 19, 2020
In celebration of Trans Awareness Month this November, PrideArts will honor transgender pioneers and showcase ten Chicago trans performers who are reshaping our history.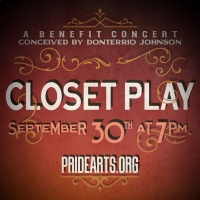 CLOSET PLAY Virtual Benefit Concert to Lead Off PrideArts Four-Show Virtual Season
September 25, 2020
 PrideArts virtual fall season called REIGNITE will open on September 30 with a benefit concert conceived by PrideArts Artistic Director Donterrio Johnson that will intertwine original jazz compositions with poetry by James Baldwin and Tennessee Williams.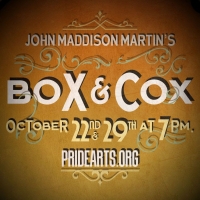 Cast Announced for Virtual Performances of BOX & COX
September 23, 2020
PrideArts Artistic Director Donterrio Johnson today announced casting for the second entry in the company's four - show virtual fall season called REIGNITE! Johnson will direct the hilarious comedy BOX AND COX by John Maddison Morton, a loosely staged production to be recorded live in the Pride Arts Center's Buena Theatre.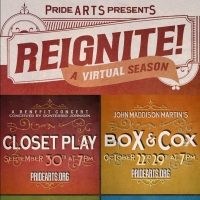 PrideArts Announces Four-Show Virtual Fall Season, REIGNITE!
September 02, 2020
PrideArts Artistic Director Donterrio Johnson today announced a four - show virtual fall season called REIGNITE! that will look to the 17th and 19th Centuries for inspiration. T