'Night, Mother at Invictus Theatre Company
Dates

10/15/2020 - 11/15/2020

Theatre


Chicago,IL




Invictus Theatre Company
Marsha Norman

"'night Mother" tells the heart-wrenching story of Jessie and her mother Thelma as they embark on a cordial remembrance of things past. 'night Mother explores a parents' worst nightmare as Thelma tries to convince her daughter that life is worth living despite the constant struggles and suffering.

News About 'Night, Mother at Invictus Theatre Company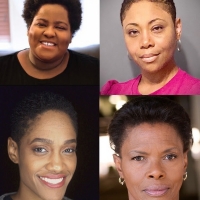 Invictus Theatre Company to Present Live Virtual Streamed Production of NIGHT MOTHER
September 03, 2020
Invictus Theatre Company today announced the cast and production team for its live virtual production of Marsha Norman's drama, 'NIGHT, MOTHER, winner of 1983's Pulitzer Prize for drama.