Columbus Theater Reviews
View the latest BroadwayWorld reviews of live + streaming theatre in Columbus.
BWW Review: ROCKY HORROR SHOW at Columbus Immersive Theater
by Paul Batterson - October 25, 2020
For the show to be successful, the audience must be engaged with the performance....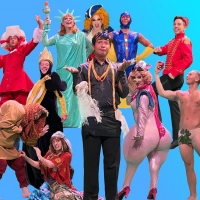 BWW Review: MARK CRABTREE'S WHEN PIGS FLY at Short North Stage
by Paul Batterson - October 05, 2020
Stage version of HOWARD CRABTREE'S WHEN PIGS FLY, the silence can be almost deafening....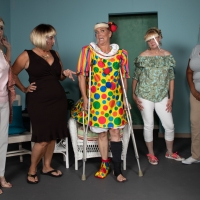 BWW Review: THE DIXIE SWIM CLUB at Curtain Players
by Paul Batterson - September 15, 2020
In the play,THE DIXIE SWIM CLUB, a group of female swimmers return each year to the Outer Banks of North Carolina for a weekend rendezvous of drinking and playing catch-up on each other's lives. Curtain Players' season-opening production of this five-women play feels much the same way. ...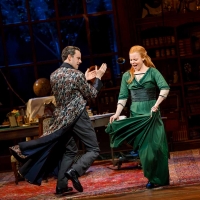 BWW Review: A Glorious Production of MY FAIR LADY at the Ohio Theatre
by Christina Mancuso - March 13, 2020
With the recent pandemic sweeping our world, it was so refreshing to be whisked away by this glorious production of Lerner & Loew's MY FAIR LADY. Brilliantly directed by Bartlett Sher, this version embodies everything a musical should be -- lavish costumes, exquisite sets, superb acting, effortless ...
BWW Reviews: Short North Stage Brings YOUNG FRANKENSTEIN to Life
by Paul Batterson - March 09, 2020
a??a??a??a??a??a??a??Consider this entry from the 'If at first you don't succeed' department. A young television writer is recruited to write a book for the musical SHINBONE ALLEY. Haven't heard of it? That's not too surprising. It lasted a little over a month and closed on Broadway after 49 perform...
BWW REVIEWS: ANASTASIA is Not a Botox Version of the Animated Movie
by Paul Batterson - January 31, 2020
When the movie ANASTASIA was released in 1996, somewhere someone was humming along with the score of the 20th Century Fox film and thought 'This might make a fantastic musical.' It took nearly 20 years but the faith in the concept is paying off....