Camping with Henry and Tom at Palm Beach Dramaworks
Dates

10/9/2020 - 11/1/2020

Theatre


201 Clematis Street
West Palm Beach,FL 33401
Twitter Facebook Instagram

Tickets Info

*Price varies
Phone: 5615144042




Warren G. Harding, eager to get away from the press, prying eyes, and the presidency, accepts an invitation to join Henry Ford and Thomas Edison on their annual camping trip. Stranded in the woods, they converse about politics, ambition, family, and fame, revealing three starkly different personalities and world views. A work of fiction inspired by an actual 1921 excursion, the play deals with issues and ideas that remain as relevant today as they were 100 years ago.

News About Camping with Henry and Tom at Palm Beach Dramaworks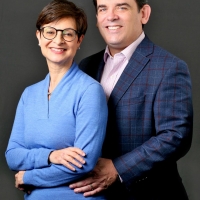 Palm Beach Dramaworks Announces Twentieth Anniversary Season
January 13, 2020
Palm Beach Dramaworks will celebrate its twentieth anniversary season by paying tribute to its past and stepping in to the future.