Angel City Jazz Festival at Los Angeles Philharmonic
Dates

10/29/2020

Theatre


111 S Grand Ave
Los Angeles, 90012


Tickets Info

Free




From its founding in 2008, the Angel City Jazz Festival has grown into an essential multi-day celebration of cutting-edge jazz, featuring established and emerging music innovators committed to the evolution of jazz and improvised music. Tune in for a few of our favorite performances on Thursday, October 29, at 6:30pm.

L.A.'s incredible cultural diversity has made The Ford's stage a window into the city, and throughout the next few weeks, we're sharing some of our favorite views with From The Ford. Mark your calendar, call your friends, and log on for amazing music, brilliant staging, and some of the finest artists from across L.A. with performance clips from some of our favorite collaborators.

News About Angel City Jazz Festival at Los Angeles Philharmonic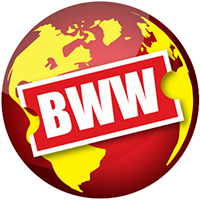 Long Beach Opera Announces Three Programs For Fall 2020
September 16, 2020
While the Covid-19 pandemic has shuttered many performing arts organizations around the world, Long Beach Opera (LBO) has been industriously devising live innovative performance opportunities for both its artists and audiences.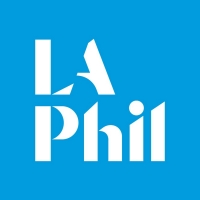 The Los Angeles Philharmonic Launches The Ford Online Virtual Season
August 24, 2020
Director of The Ford Cynthia Fuentes today announced the launch of a new season of digital programs celebrating the diverse community of artists served by The Ford. The online programs were created in response to the venue's closure due to COVID-19 and will be posted on a variety of platforms.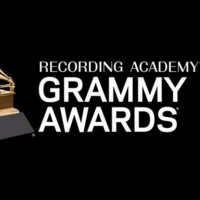 HADESTOWN, A STAR IS BORN, Beyonce, & More Among Winners at the Grammy Premiere Ceremony
January 26, 2020
The GRAMMY AWARDS Premiere Ceremony took place at Microsoft Theater in Los Angeles on Sunday, January 26, from 12:30-3:30 p.m. PT. Preceding the 62nd Annual GRAMMY AWARDS telecast, the Premiere Ceremony was hosted by two-time GRAMMY winner and current nominee Imogen Heap and featured a number of performances by current GRAMMY nominees. Performers included classical violinist Nicola Benedetti, jazz legend Chick Corea, folk music supergroup I'm With Her, West African sensation Angélique Kidjo and Best New Artist nominee Yola.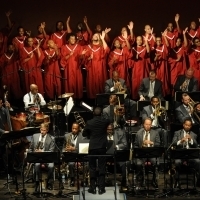 Lincoln Center Announces 2019 White Light Festival
June 13, 2019
Lincoln Center for the Performing Arts today announced its 2019 White Light Festival, which will run October 19 through November 24. For its tenth anniversary season, the multidisciplinary festival will feature events presented in eight venues across the city, including U.S. and New York premieres and the return of festival favorites.

Boston Symphony Orchestra Returns to Carnegie Hall for Two March Concerts
March 01, 2019
The Boston Symphony Orchestra returns to Carnegie Hall this March for two back-to-back programs in Stern Auditorium / Perelman Stage. In an all-Richard Strauss program on Tuesday, March 19 at 8:00 p.m., music director and conductor Andris Nelsons and the BSO are joined by world-renowned soprano Renee Fleming for the closing scene in the composer's final opera, Capriccio, on a program also including the Sextet and Moonlight Music from that opera, as well as the tone poem Also sprach Zarathustra.

Kirill Gerstein Performs N.Y. Premiere Of Thomas Ad S's Piano Concerto With Boston Symphony,
February 15, 2019
In addition to performing masterworks from past centuries at major halls and with leading ensembles worldwide, pianist Kirill Gerstein has a deep interest in the music of our time, including that of composer Thomas Ad s, with whom he has formed a close artistic relationship and performs together twice next month at Carnegie Hall. On Wednesday, March 20 at 8:00 p.m., Mr. Gerstein gives the New York premiere of a new piano concerto composed for him by Mr. Ad s on commission from the Boston Symphony Orchestra, which performs the work under the baton of the composer, who is the BSO's Artistic Partner. The concerto is the second work on the program, which opens with Liszt's Mephisto Waltz No. 1 (orchestral version) and closes with Tchaikovsky's Symphony No. 4.