Bauer at Torrance Theatre Company
Dates

10/18/2020 - 10/25/2020

Theatre


Torrance,CA




Torrance Theatre Company
Lauren Gunderson

Lauren Gunderson.
News About Bauer at Torrance Theatre Company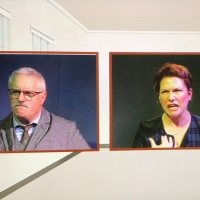 BWW Feature: BAUER Continues PLAY-AT-HOME Series by Torrance Theatre Company
October 20, 2020
For the past few months, I have been enjoying the PLAY-AT-HOME series of nine plays being presented online by Torrance Theatre Company. What makes their virtual theater series unique from others is that each play is being broadcast live from within the walls of their theater, staged on three pre-set playing areas separated far enough apart to follow COVID-19 safety guidelines for the cast and production team. On Sunday, October 18th, I tuned in for Lauren Gunderson's BAUER which has a 24-hour encore on Sunday, October 25th.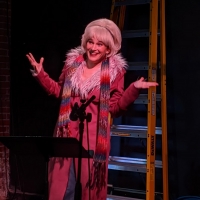 BWW Review: Delightful Comedy IT HAD TO BE YOU at Torrance Theatre Company
September 08, 2020
The first play in the series was IT HAD TO BE YOU, written by Renee Taylor and Joseph Bologna, on Sunday, September 6 at 6pm. This delightful comedy, directed by Gary Kresca, shares a fantasy story created by Theda Blau (Jessica Plotin), a failed actress, health food nut, and would-be playwright who wants to find love and success in New York. After an audition, the totally unprepared Theda meets Vito Pignoli (Steve Oreste), a hugely successful TV commercial director who had been sitting quietly in the booth listening to her jabber uncontrollably, her flighty nature both a turn-on and turn-off.