Coffee Talk at Coffee Talk
News About Coffee Talk at Coffee Talk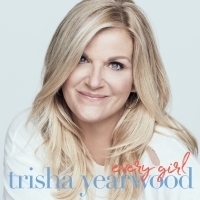 Trisha Yearwood Unlocks Pre-Order For New Album EVERY GIRL Today
June 28, 2019
As the history-making lead single "Every Girl In This Town"continues to heat up airwaves and streaming platforms, three-time GRAMMY® Award-winning country superstar Trisha Yearwood unlocks the pre-order for her anxiously awaited upcoming album, Every Girl, today. It arrives in stores and at all Digital Services on Friday August 30, 2019.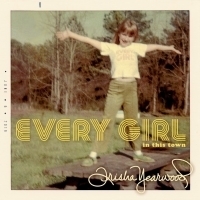 VIDEO: Trisha Yearwood Releases New Single 'Every Girl in This Town'
June 06, 2019
After teasing its impending arrival last month and heightening anticipation, three-time GRAMMY® Award-winning country superstar Trisha Yearwood unveils her new single "Every Girl In This Town."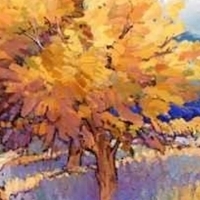 Goldenstein Gallery's Acclaimed Coffee Talk Series Returns
June 05, 2019
This weekend during Goldenstein Gallery's popular Artists Coffee Talk series returns! Hosting renowned artists JA Gorman and Marilyn Bos, this delightful event is part of the acclaimed gallery's Summer Art Series. Though their work is strikingly different, both are known for pieces that beckon the viewer into engaging with the surrounding world. The public is invited to visit with them this Saturday, June 8, at Goldenstein Gallery at 9:30am.

Trisha Yearwood to Perform at the Rainbow Room on Valentine's Day
December 27, 2018
On Thursday, February 14th, platinum-selling, multiple Grammy, CMA and ACM award winning artist, Trisha Yearwood, will serenade guests with an intimate performance inside one of New York's most glamorous and iconic settings. Set 65 stories above the landmark Rockefeller Center with panoramic views in every direction, Trisha will host a one-night only performance on the most romantic night of the year. The performance will feature songs from her Let's Be Frank album, a collection of songs made famous by the legendary Frank Sinatra, who frequented Rainbow Room as both a performer and patron. The New York Times Bestselling cookbook author and chef will also work with Rainbow Room Executive Chef Mathew Woolf to curate a special four-course tasting menu with wine pairings. 

Good Morning Brew-Tiful... It's National Coffee Day (Saturday, Sept. 29)
September 28, 2018
SAN DIEGO, Sept. 27, 2018 /PRNewswire/