Clue: Stay-At-Home Version at Florida Repertory Theatre
Dates

10/14/2020 - 10/31/2020

Theatre


Fort Myers,FL




Florida Repertory Theatre

Gettysburg Community Theatre
News About Clue: Stay-At-Home Version at Florida Repertory Theatre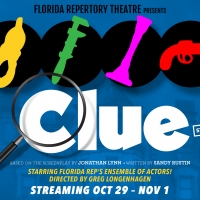 BWW Review: CLUE: STAY-AT-HOME VERSION by Florida Repertory Theatre
October 30, 2020
Although gathering at Florida Repertory Theatre to see a play in person is still some time away, they have found a new, creative way to bring theatre to their audiences: a virtual performance of CLUE, recorded via Zoom.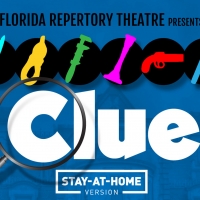 Florida Rep's CLUE: The Stay-at-Home Version Is On Sale Now
October 26, 2020
Florida Repertory Theatre presents a virtual reading production of 'Clue' to benefit the theatre while COVID-related restrictions prevent indoor in-person gatherings.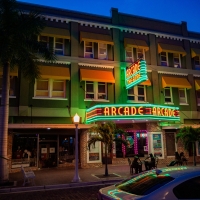 Upcoming Virtual and In-Person Productions Amid COVID-19 in Southwest Florida
October 15, 2020
Being in a global pandemic is not fun for anyone, but the theatre industry is especially struggling right now. However, several local SWFL theatres have begun to reopen with safety precautions, and others are turning to online options for theatre entertainment this season.