A Blue-Moon Study by O-die at Ars Nova
Dates

10/31/2020

Theatre


511 West 54th Street
New York,NY 10019


Tickets Info

Tix $10, or subscribe to Ars Nova Supra for $15/mo




As the veil slims this Holy Eve, absorb live footage of O-dies full moon reading. Whos O-die? a voice, a monsterImagine the essence of Walter Mercado filtered into a deformed Octopus-elder with a British accent, and youve imagined O-die.

News About A Blue-Moon Study by O-die at Ars Nova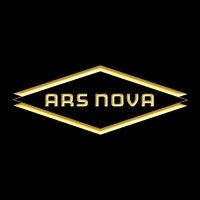 Ars Nova Announces Programming & Expanded Residencies for 2020-2021
September 22, 2020
Ars Nova has announced details for its upcoming 2020-2021 season. Ars Nova is committed to artistic and operational activities that build an anti-racist foundation and create a platform for diverse, adventurous artists.