Boxcar at Repertorio Español
Dates

10/15/2020 - 12/31/2020

Theatre


138 East 27th Street
New York,NY 10016
Twitter Facebook Instagram

Tickets Info

$10
Phone: 2122259999




By Silvia Gonzlez | Directed by Ren BuchA moving story about five men that cross the border and whose lives intersect with that of an immigration officer that struggles between his duties and his conscience as a son of immigrants. Presented in Spanish with English subtitles.

News About Boxcar at Repertorio Español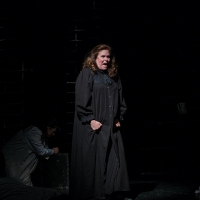 Repertorio Espanol Announces Launch of REPERTORIO EN CASA ON-DEMAND With THE HOUSE OF BERNARDA ALBA
September 10, 2020
Repertorio Español, the multiple award-winning Latinx theater company, is proud to announce Repertorio en Casa On-Demand, a new platform that presents audiences with an array of works for streaming online, reaching people across cultural and physical boundaries throughout the world.