Ottawa Theater Reviews
View the latest BroadwayWorld reviews of live + streaming theatre in Ottawa.
BWW Review: Broadway Across Canada's Touring Production of CATS Proves Its Enduring Appeal
by Courtney Castelino - March 11, 2020
The touring production of CATS has changed in the more than fifteen years since I first saw it, but all of the elements that make the Andrew Lloyd Webber show a classic remain intact. The set is fairly simple: a junkyard where the cats congregate to celebrate the annual Jellicle Ball, when Old Deute...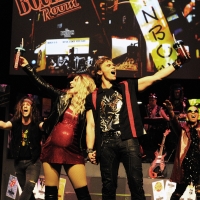 BWW Review: Orpheus' ROCK OF AGES Will Have You Rockin' in Your Seats at Meridian Theatres @ Centrepointe
by Courtney Castelino - March 08, 2020
Orpheus Musical Theatre's production of Rock of Ages is designed to get you in the rock 'n roll mood from the get-go, starting with the voice-over introduction warning the audience to prepare to have their 'faces melted'. The show has its very own narrator, Lonny (Brennan Richardson), whose energ...
BWW Review: Jivesh Parasram's TAKE D MILK, NAH? Tackles Identity and Self-Awareness at Ottawa's National Arts Centre
by Courtney Castelino - January 18, 2020
Jivesh Parasram is a Hindu-Indo-Caribbean-Canadian, born and raised in Dartmouth, Nova Scotia. Parasram spends the first twenty minutes of the show explaining what an identity play is and why he finds it so distasteful and pretentious (and for some odd reason, very trendy in Canadian theatre). He th...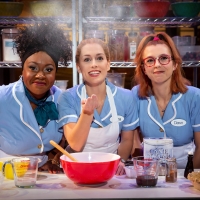 BWW Review: Broadway Across Canada's WAITRESS Will Leave You Feeling Warm and Fuzzy - and Craving Pie
by Courtney Castelino - January 02, 2020
Waitress, adapted from the 2007 film of the same name, tells the story of Jenna Hunterson, a pie-maker/waitress working at Joe's Pie Diner somewhere in the southern United States. Jenna (Bailey McCall) is unhappily married to Earl (Clayton Howe), who is physically and emotionally abusive. When she f...
BWW Review: Ottawa Musicals' ROBIN HOOD is Fun for the Whole Family
by Courtney Castelino - December 31, 2019
I was invited to attend Ottawa Musicals' opening night performance of Robin Hood at the Gladstone Theatre. Each holiday season, Ottawa Musicals puts on a pantomime performance specifically geared to families. This production of Robin Hood is full of song and dance numbers, as well as plenty of jokes...