AN EVENING WITH CBS NEWS: COVERING THE 2020 ELECTION at 92Y
Dates

10/28/2020

Theatre




Tickets Info

$15




Margaret Brennan, Major Garrett, Jeff Pegues, Ed O'Keefe, and Anthony Salvanto in Conversation with Budd Mishkin

Wed, OCT28, 7 pm, $15*

Go behind-the-scenes with a team of CBS News journalists and correspondents guiding viewers through an unprecedented election cycle while also covering the global COVID-19 pandemic. You'll hear from CBS News journalists on the frontlines covering critical issues like voting integrity, misinformation efforts targeting the electorate, the latest on the presidential race, and more. Joining the evening's panel are Face the Nation moderator and senior foreign affairs correspondent Margaret Brennan; chief Washington correspondent Major Garrett; chief justice and homeland security correspondent Jeff Pegues ; political correspondent Ed O'Keefe; and elections and surveys director Anthony Salvanto.

News About AN EVENING WITH CBS NEWS: COVERING THE 2020 ELECTION at 92Y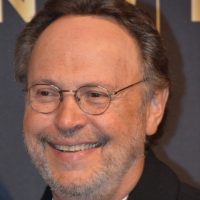 Governor Cuomo with Billy Crystal, Judy Gold, Michael J. Fox and More Announced for 92Y Online Events
October 21, 2020
92Y has announced its upcoming programming featuring Judy Gold, Billy Crystal, the cast of The Queen's Gambit and much more.