Dear Evan Hansen - Broadway
Dear Evan Hansen is the deeply personal, and profoundly contemporary, musical about what happens when we let a lie consume us. This groundbreaking musical - featuring a book by Tony-winner Steven Levenson and a score by the Grammy, Tony and Academy Award winners Benj Pasek and Justin Paul - examines what it means to be alive.
A letter that was never meant to be seen, a lie that was never meant to be told, a life he never dreamed he could have. Evan Hansen is about to get the one thing he's always wanted: a chance to finally fit in.
Video preview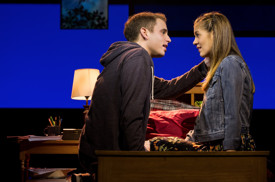 Photo preview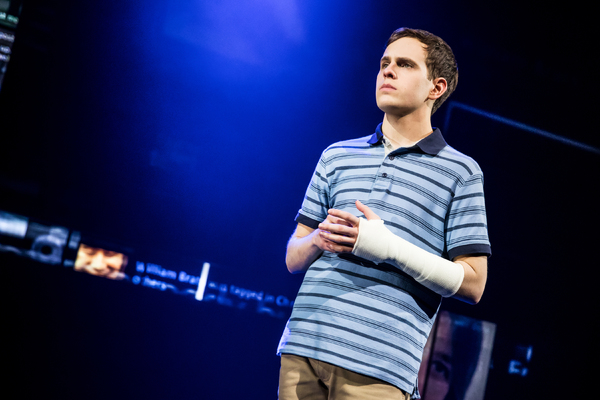 Schedule
Running Time: Two hours and 25 minutes, with one intermission
Tuesdays: 7:00pm
Wednesdays: 2:00pm and 8:00pm
Thursdays: 7:00pm
Fridays: 8:00pm
Saturdays: 2:00pm and 8:00pm
Sundays: 3:00pm
(New York, NY)
239 West 45th St.
Seating Chart
Featured Reviews For Dear Evan Hansen
Aisle View: Modern Masterwork - Huffington Post
The formerly promising young songwriters Pasek and Paul, who created an interesting score for Dogfight and a surprisingly accomplished one for the holiday show A Christmas Story, are promising no more; their talent is thoroughly realized with Dear Evan Hansen, one of the strongest scores in years. The songs are not merely tuneful and funny and touching; Pasek and Paul can plumb the inner depths of their characters and rip through emotions in words and music. And as contemporary as their new score is, it should be added that their three musicals have demonstrated that they are equally adept in varied musical theatre styles.
Dear Evan Hansen: EW stage review - Entertainment Weekly
Leaving a new musical with a great song or two running through your head is a rare but exciting thing. Leaving with about 10 great songs running through your head is pretty much unheard of. But that's the power of Dear Evan Hansen, which just opened on Broadway after a world premiere at Washington, D.C.'s Arena Stage and a stint at Second Stage Off-Broadway.
Dear Evan Hansen Broadway Cast