Hamilton - Broadway
The groundbreaking musical sensation, Hamilton springs from the mind of Emmy, Tony, and Grammy Award winner Lin-Manuel Miranda and tells the unlikely story of the ten-dollar founding father, Alexander Hamilton who was young, scrappy, and hungry and ready to mark his mark on this new nation.
From bastard orphan to George Washington's right hand man, rebel to war hero, loving husband caught in the country's first sex scandal to the Treasury secretary who made an untrusting world believe in the American economy, Hamilton is an exploration of a political mastermind. This revolutionary tale of America's fiery founding is told through the sounds of the what this nation has become. Directed by Thomas Kail and choreographed by Andy Blankenbuehler, this new musical about taking your shot will turn your world upside down.
Video preview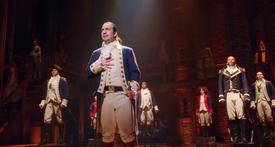 Photo preview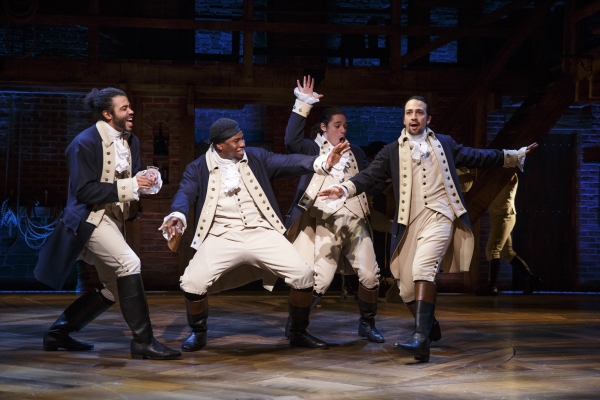 Schedule
Running Time: Two hours and 30 minutes, with one intermission
Tuesdays: 7:00pm
Wednesdays: 2:00pm and 8:00pm
Thursdays: 7:00pm
Fridays: 8:00pm
Saturdays: 2:00pm and 8:00pm
Sundays: 3:00pm
(New York, NY)
226 W. 46th St.
Seating Chart
Featured Reviews For Hamilton
BWW Reviews: HAMILTON Takes a Shot at Broadway - BroadwayWorld
The hottest ticket in town at The Public, Hamilton has only grown as a phenomenon with its move to Broadway, with its web site advising customers that good seats will start becoming available in January. And while some have pondered if Hamilton's success signals Broadway's greater acceptance of diverse contemporary music, the musical's major appeal is as old as Rodgers and Hammerstein: good writing. They loved it in the 1700s, and they're loving it now.
'Hamilton': EW stage review - Entertainment Weekly
Miranda's singular gift for storytelling and wordplay makes even the Federalist Papers sound sexy, but the play's intrigue come mostly from its potent stew of friendship and romance and outsize ambition; it's as if House of Cards were folded into a sort of Days of Our Colonial Lives fever dream, then filtered through the minds of Tupac and Sondheim. It's that strange and that spectacular, and you'd be crazy to miss it. A