Thousand Oaks Theater Reviews
View the latest BroadwayWorld reviews of live + streaming theatre in Thousand Oaks.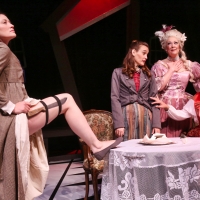 BWW Review: THE REVOLUTIONISTS at Santa Paula Theater Center
by Cary Ginell - March 06, 2020
Four Frenetic Feminists Fight Fate In France - Lauren Gunderson's hilarious black comedy groups four French Revolutionaries on their way to the guillotine....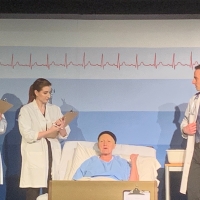 BWW Review: WIT at Elite Theatre Company
by Cary Ginell - February 27, 2020
Margaret Edson's Pulitzer-Price winning play 'Wit' focusers on Dr. Vivian Bearing, a 50-year-old professor of English who is dying from ovarian cancer. The play examines the dispassionate way cancer patients are treated, with Sindy McKay-Swerdlove delivering a startling and emotional performance as ...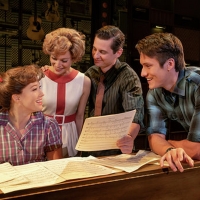 BWW Review: BEAUTIFUL: THE CAROLE KING MUSICAL at Fred Kavli Theatre
by Cary Ginell - February 14, 2020
Kennedy Caughell gives a heartfelt performance as Carole King in 'Beautiful,' an otherwise flawed musical that does to King's career what most Broadway musicals do to the subjects of jukebox musicals. The musical element of the show, however, overcomes its many deficiencies to result in an overall e...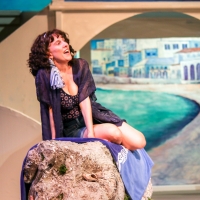 BWW Review: SHIRLEY VALENTINE at Ojai Art Center Theater
by Cary Ginell - January 30, 2020
'Shirley Valentine' features Anna Kotula in a one-woman show about a middle-aged Liverpool housewife who seeks a change in her life, and does so in drastic fashion, leaving her husband and home to cavort on a beach in Greece. The result is a reaffirmation of life, one that empowers women and those l...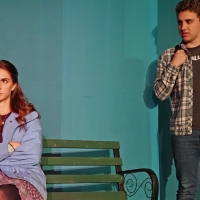 BWW Review: BLOOMSDAY at Elite Theatre Company, Oxnard
by Cary Ginell - January 20, 2020
In a 'Twilight Zone' type premise, two people who had a promising romantic relationship years before but cut it off before it could get started encounter their younger selves and try to warn them of the regret they would feel years later. The play is set in the framework of James Joyce's classic nov...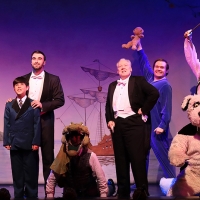 BWW Review: FINDING NEVERLAND at Fred Kavli Theatre
by Cary Ginell - January 18, 2020
American Theatre Guild's national tour of 'Finding Neverland' is a marvel of imaginative production values, excellent acting, and quirky-jerky choreography, making this 'making of Peter Pan' fantasy a joy from start to finish....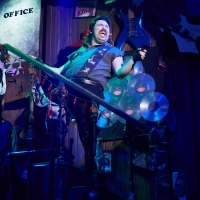 BWW Review: ROCK OF AGES Fully Immersive and Totally Fun Juke Box Musical Returns Home to Hollywood
by Shari Barrett - January 15, 2020
The five-time Tony Award-nominated hit classic has returned to its roots on Hollywood Blvd. with an immersive theatrical and dining experience at a specially built performance venue and nightlife destination named after the venue at the center of the show, The Bourbon Room. And with 6 years on Broad...